Control Meets Elegance
We are proud to offer only the best-in-class technologies for your integrated home entertainment systems. We work with leading manufactures to offer you a comprehensive selection of premier products to meet your project goals. Many of the top brands we feature are shown below.
With the goal of perfection in mind, AudioControl proudly offers a complete line of theater processors, room correction processors and cool-running bulletproof amplifiers. AudioControl products reflect refined styling, maximum flexibility and optimum performance.
Bryston Ltd. has been designing and manufacturing state of the art specialty electronics to both the consumer and professional audio marketplaces for over 35 years. Bryston has a major commitment in producing the most accurate and reliable product available by maintaining an extensive research and development division which is constantly looking for ways to improve the performance, value, and reliability of our products.
Home theater and hi-fi speakers with iPod speakers, headphones, subwoofers, surround sound, studio monitors, floorstanders and more from Bowers & Wilkins. Bowers & Wilkins has a long history of technological innovation in its pursuit of the perfect loudspeaker. Whether it's through the innovative use of materials such as Kevlar and Diamond, new solutions to complex engineering conundrums, or 'eureka moments' of brilliance, Bowers & Wilkins engineers constantly strive to produce the best possible sound.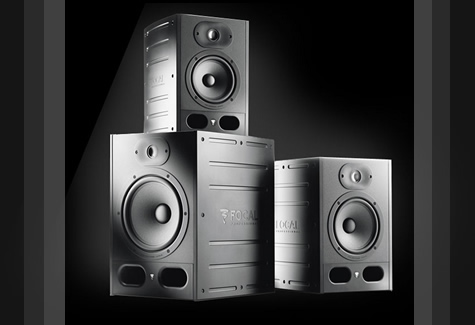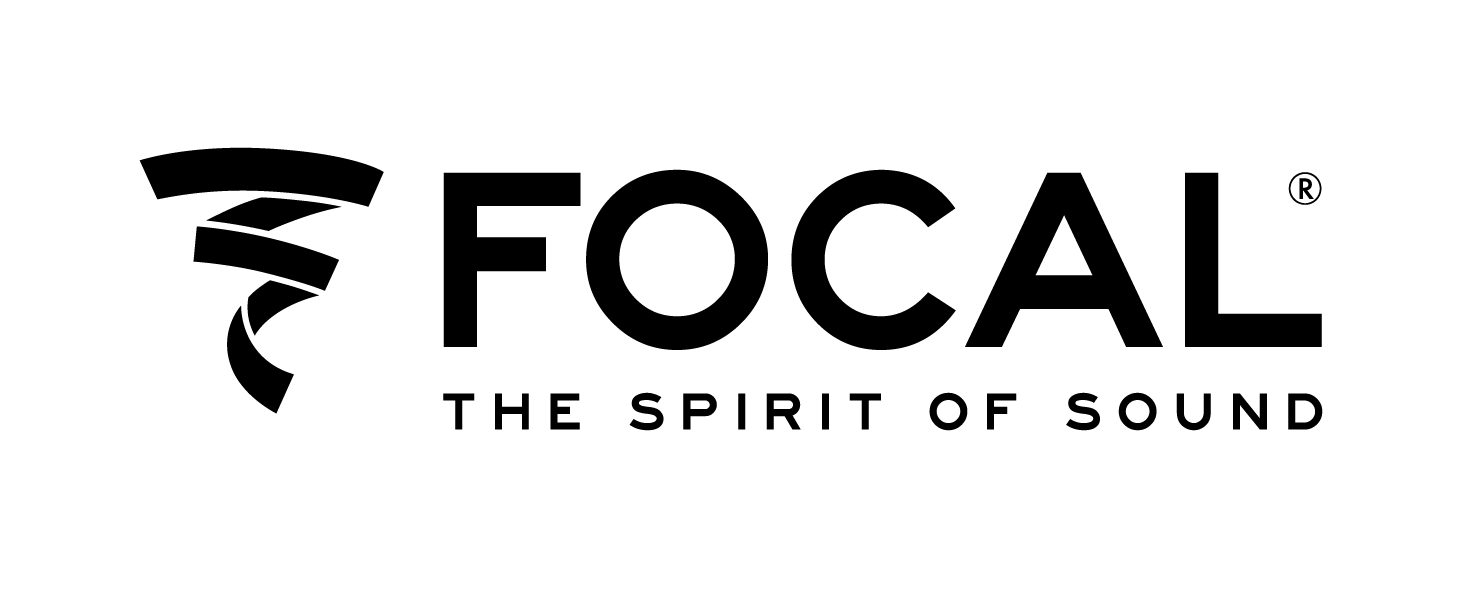 Leading the driver and loudspeaker industry for more than 30 years, Focal provides loudspeakers addressing the highest-quality standards for optimal listening solutions. Known globally for its cutting-edge technological innovations, Focal has received numerous awards for its superior audio systems, including the Las Vegas CES Innovation Awards in 2016, Soundstage! Product of the Year 2015 and High Fidelity's Best Product Award in 2015.
This is how we define ourselves - passion and excellence. It's built into the design, the construction, and the performance of every Integra component. We don't build simply to impress.We make premium A/V components that the enthusiasts love and the industry admires. Components that break new ground in high-end build quality, high-definition potential, system integration, and multi-zone expansion. Free from superficial considerations, Integra reaches the pinnacle of a class and is the choice of A/V experts and home theater fans worldwide.
James Loudspeaker, an industry leader and innovator in both high-end residential and commercial speaker solutions. (indoor, outdoor, and marine). Manufacturing since 1999, we take pride in our sound innovation, unprecedented custom work, flawless sonic reproduction and excellence in design and quality. All James products are specially designed with minimal visual presence in your interior or landscape designs. The result is solid sonic precision in the beauty of your surroundings.
The Leon Speakers Corporation, established in 1995 in Ann Arbor, Michigan, is a worldwide leader in high-performance, audiophile-grade on-wall loudspeakers. Leon Speakers pioneered the design, research and development, and refinement of high-fidelity on-wall loudspeakers. Today, we meticulously handcraft a full range of elegant loudspeaker solutions, seeking to bring immersive home theater experiences into luxury living spaces.
LG is a large electronics company that designs innovative technology, including TVs, DVDs players, audio solutions, appliances, smartphones, and more. Their audiovisuals deliver superior sound and picture for your entertainment and enjoyment. From 4K to Hi-Fi, they have a high-tech solution for both your home and business.
The number of unique technologies that have been developed by Meridian over the course of the company's history is impressive in itself. That these technologies have set standards for the rest of the industry goes even further to prove a reputation for innovation and the pursuit of perfection. The results have been some of the most highly-praised audio equipment in the world.
Heading into the third decade of the 21st Century, their fourth decade as an innovative industry leader, Paradigm's mission remains true to our beginnings. And so do our loudspeakers. Paradigm continues to lead the competitive consumer electronics industry by staying on the cutting edge of audio science and technology. Our combination of superior performance backed by applied science, with a new vision of luxury design, and a renewed dedication to authentic value, makes us really excited about the future of high-end home audio. We can't wait to show you what's next!
In the complicated landscape of audio, many companies put stratospheric price tags on great performance. Our mission couldn't be more different. Simply put, we offer the most performance for the money by finding the sweetest spot between price and diminishing returns. We've all been on the consumer side: music lovers, musicians, and audio enthusiasts looking for top-tier sound without breaking the bank.
Throughout the Séura journey, technology has drastically evolved and become an even larger and more integrated part of everyday life. With that, Séura's vision has evolved as well. Instead of bridging the gap between design and technology Séura is focused on eliminating it. Working to find the perfect harmony of design and technology in every product and project so that every individual gets the most from every space they are in.
In 2002, we set out with a goal – to reinvent home audio for the digital age. Our vision was simple - fill every home with music and make listening a valued experience again. We're making it easy for everybody to listen to the music they love in every room of their home. To hear the songs they love, to discover new music they never knew existed, and to appreciate it all with the highest sound quality.
Whether an action-packed blockbuster, a stadium concert or a quiet romantic comedy, Sonance home theater solutions deliver powerful detail and clarity for multi-channel film soudtracks and musical performances. Sonance has solutions for nearly every use whether it's your home theater, the backyard, multi-room audio and much more.
Backed by an elegant heritage of German craftsmanship and American ingenuity, CinemaTech's mission is to design, build and deliver exceptional home theaters. We provide the world's finest private cinema seating, superior acoustical treatments, innovative designs, timeless interiors, and legendary customer service. CinemaTech focuses on creating superlative results with and for our resellers and industry partners, home owners, vendors and our employees.
Epson is a leader in serving customers by being top manufacturer in the printer, professional imaging, projector, scanner, systems devices, and factory automation categories. Founded in Japan, Epson has been innovating for over seventy years. They strive to deliver high performance products, services and solutions that exceed customers' expectations..
Samsung Televisions offer the best picture quality, design and energy efficiency. Find SUHD TVs, 4K UHD TVs or an innovative, curved OLED TV perfect for you. Step up to curved design and discover our best and brightest innovations, from incredible 4K SUHD picture performance to our advanced Smart Hub TV. You're going to want to watch what happens next. It the the ultimate viewing experience
Picture quality so lifelike it's like looking through a window. Skin tones, lush landscape foliage and countless details come to life as the X-Reality™ picture engine optimizes the color, contrast and textures of each object individually. The X-Reality™ PRO engine adds unprecedented detail and delivers an infinitely broad spectrum of color by enhancing each scene, pixel by pixel, for our most true-to-life picture yet.
Stewart Filmscreen Corp is recognized as the "benchmark" manufacturer of projection screens worldwide. The qualities that make Stewart Filmscreen products the pinnacle of optimal function and value are guaranteed by extreme attention to detail throughout all of the activities of the company.
Your home and your workplace should be designed to complement your needs. As your needs change throughout the day, your lighting should adapt as well; bright to read a book, but dim for computer use. Whether you are at home or at work, Lutron solutions provide convenient access to light control, creating a comfortable atmosphere to support your activities throughout the day.
Savant transforms your Apple® iPad®, iPhone®, iPod touch® and even your traditional HDTV into your very own personalized control portal for everything that matters most in your life or business. Savant becomes your light switch, your thermostat, your personal media player, your on/off, open/close, up/down button from just about anywhere in the world. What was once complex and confusing technology is now progressively smart with Savant.